Hello, November
November means semestral break's over *pouty face* so I'm a little bummed. I guess I can look at it as a step closer to christmas vacation though.. #stayingpositive! Anyway, November's bound to be exciting because I'm joining NaNoWriMo! I know, I'm shocked too. I'm not much of an aspiring writer but I thought it'd be cool to try and write a novel for once (not that I haven't already tried in the past). Anyway, I'm infinitycookies and my WIP is a YA contemporary romance I've temporarily named Overboard. (I've yet to find myself a writing buddy so if you're a fellow WriMo, please leave a comment with your name so I can add you!)
As for this month's reading prospects, I only have one that I'm super thrilled for:
Most awaited release of the month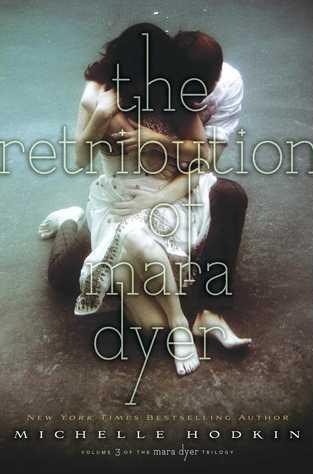 Out 11/04/2014!!!!!!!! (Order a copy, if you haven't!)
After so many delays in the release of Retribution, it's finally coming ahhh! Now that release date is so near I'm freaking out because I've yet to read Evolution. (I put it on hold since I told myself I'll only read it once the last book is out.) It's been a two-year wait so I seriously hope the finale will be worth all the torture!
Upcoming events
Book Signing Tour – Marie Lu
Woohoo, another amazing author is coming to the Philippines! I've yet to read anything by Marie Lu (don't worry- her books are on my TBR pile this month!) but I'm very psyched to meet her. November is looking to be a good month. :)
Goodbye, October
October was a great reading month but a terrible blogging month. I say terrible because I was finally on break from school and I wasn't able to utilise that time to blog. Despite that, the month was lazy fun and relaxing (or at least the latter part of it was, after I was done with my finals). I mostly spent my days in front of my computer, watching Kdrama and anime. It's soothing for the soul except for when it was wrenching my heart out and giving me all the feels. I also spent some days toiling over design mock-ups and some days just having a good old time with family. The one highlight of the month was NBS's latest bookish event:
with Claudia Gray and Madeleine Roux!
Books read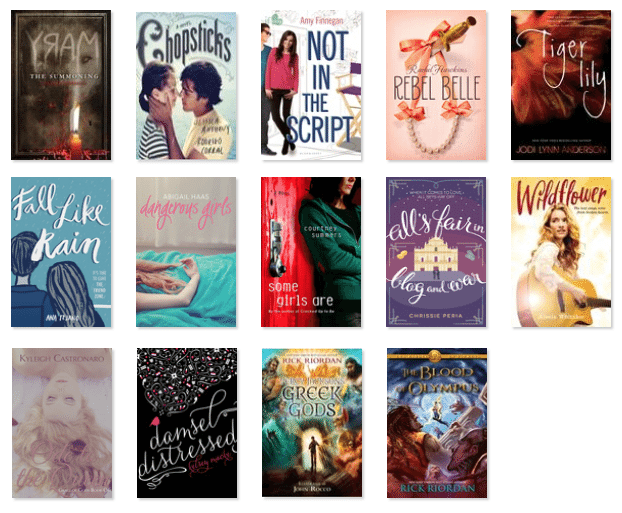 The Blood of Olympus by Rick Riordan
Greek Gods by Rick Riordan
Damsel Distressed by Kelsey Macke
Ode To The Queen by Kyleigh Castronaro
Wildflower by Alecia Whitaker
All's Fair in Blog and War by Chrissie Peria
Some Girls Are by Courtney Summers
Dangerous Girls by Abigail Haas
Fall Like Rain by Ana Tejano
Tigerlily by Jodi Lynn Anderson
Rebel Belle by Rachel Hawkins
Not In The Script by Amy Finnegan
Chopsticks by Jessica Anthony
MARY: The Summoning by Hillary Monahan
Total books read for October 2014: 14 books
Reading Challenge progress update: 125/150 books
Blog Posts
I recapped Jen E. Smith and Lissa Price's book signing tour in Manila.
I reviewed Ignite by Lily Paradis.
I shared a sponsored post for Nordstrom.
I shared Amy Finnegan's story soundtrack for Not In The Script.
I reviewed Whatever Life Throws At You by Julie Cross.
I asked about your week and told you about mine.
I reviewed one of my favourite reads of the month, Damsel Distressed by Kelsey Macke.
I shared a really awesome book haul.
Quote of the month

"Like it or not, when things get scary, we've gotta be willing to at least try and make our own magic. I don't want to be a waiting-and-wanting girl. I want to be a believing-and-doing girl."
– Damsel Distressed, Kelsey Macke
How was October for you? What are you looking forward to this November? Tell me about it!