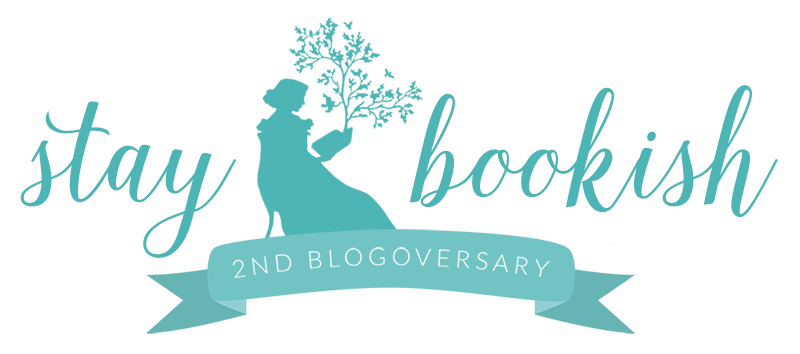 Two years of book blogging? While there are those who've blogged far longer, I think it's no easy feat. To be honest, looking back from the point I created Stay Bookish, I never imagined really keeping up my blog and working hard to make it the best that I can make it to be. Still, book blogging grew to be something I'm passionate about and with it my love for reading. And that was the point of it all, wasn't it? That I fall constantly in love with books as I do to this very day? That in itself makes my run with blogging so far successful for me.
But more to that, I feel like I've had so many other blogging triumphs to celebrate: connecting with so many amazing blogger and authors and book people, stats like 1k+ followers on Bloglovin', 3k on Twitter (just today!), 2k+ on Instagram, 5k on Tumblr, launching a blog design shop, doing my first video interview with a favourite author, speaking at BEA Blogger Con and attending Book Expo America! Truly, I'm amazed and left wondering how that even happened. Nonetheless, I'm grateful for it- but most of all, I'm grateful for YOU, dear reader.
In the next year of blogging to come, I want to make Stay Bookish even better. But I need your help! By answering my reader survey, you can let me know your thoughts on the blog and you can have input on what I can do to take Stay Bookish further. I love my blog readers forever and this is my way of telling you: YOU MATTER. While this blog is technically mine because I write it, it's also yours- to read and to enjoy. So do answer the survey so I can weigh in your recommendations for the blog!
And to thank you for answering the survey, for reading the blog, for just bearing with my flailing around the internet for two awesome years, here's a chance to win books: