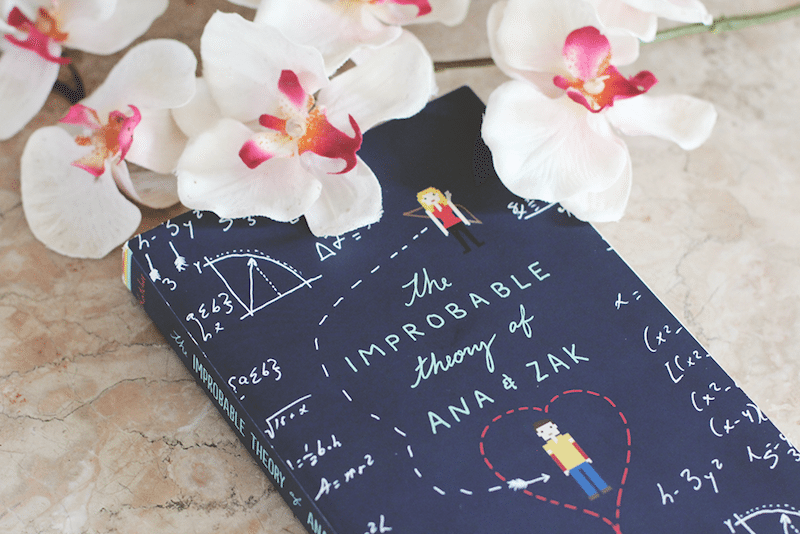 Synopsis
The Improbable Theory of Ana and Zak is Stonewall Book Award-winning author Brian Katcher's hilarious he said/she said romance about two teens recovering from heartbreak and discovering themselves on an out-of-this-world accidental first date.

It all begins when Ana Watson's little brother, Clayton, secretly ditches the quiz bowl semifinals to go to the Washingcon sci-fi convention on what should have been a normal, résumé-building school trip.

If slacker Zak Duquette hadn't talked up the geek fan fest so much, maybe Clayton wouldn't have broken nearly every school rule or jeopardized Ana's last shot at freedom from her uptight parents.

Now, teaming up with Duquette is the only way for Ana to chase down Clayton in the sea of orcs, zombies, bikini-clad princesses, Trekkies, and Smurfs. After all, one does not simply walk into Washingcon.

But in spite of Zak's devil-may-care attitude, he has his own reasons for being as lost as Ana-and Ana may have more in common with him than she thinks. Ana and Zak certainly don't expect the long crazy night, which begins as a nerdfighter manhunt, to transform into so much more…
I've been a fan of one day novels since I read Graffiti Moon, so I was incredibly excited to hear that The Improbable Theory of Ana & Zak happens in 24 hours with the two leads attending a bizarre nerd convention. The premise highly appealed to me so I went in to the story expecting to enjoy myself. And that's exactly what happened.
Ana and Zak's social circles usually don't mesh but when Zak is forced to join as an extra member for the quiz bowl team, which Ana leads, and then Ana's brother goes missing after hearing some exciting stories about WashingCon, the event Zak was missing because of the quiz bowl tournament, the two are forced to work together.
"At a con there's one hundred percent acceptance, no ifs, ands, or buts. This is the one place where anyone can go and not be judged."
Zak, who's presented as a slacker-nerd, was a pretty comic character. His personality greatly clashes with Ana, who's terribly obedient and slightly uptight (but with good reason). It was nice to read these opposite main characters and I liked both of their POVs and character development, which I thought was very well-rounded.
The romance was very much an opposites attract trope and I think it worked really well. While Ana and Zak have their differences, these are resolved as the two get to know each other and realize a commonality in their troubled family situations. Also, the two had really amusing back-and-forth banter that just made me grin like an idiot and snort way too loud.
The plot, I think, is the most entertaining of all. It's somewhat unbelievably ridiculous, the things that happen during the convention that Ana and Zak scour through as they try to find Ana's brother, but if you go along with it, it has a certain charm that keeps you reading and turning pages. I also liked all the geeky pop culture references, despite not being a huge gamer unlike Zak.
"My theory is that things can't possibly get any worse for us. We're going to get through this."
As lighthearted as this story was, there were still some important and very realistic themes. Ana and Zak both had something that held them down, wounds that still hurt them. Through their one day manhunt at WashingCon, both of them (and the reader) learn that sometimes life just sucks and we just have to face things head-on and have some fun as much as we can.
The Improbable Theory of Ana & Zak was such an easy enjoyable read! No dull moments, just hilarious dialogue and the craziest scenarios that happen during a comic convention. It's definitely exaggerated in some parts but this serves as great comedy. I can't say that I absolutely loved it, but it was positively a satisfying, worth-reading book.
Giveaway:
The Improbable Theory of Ana and Zak is available in Fully Booked.