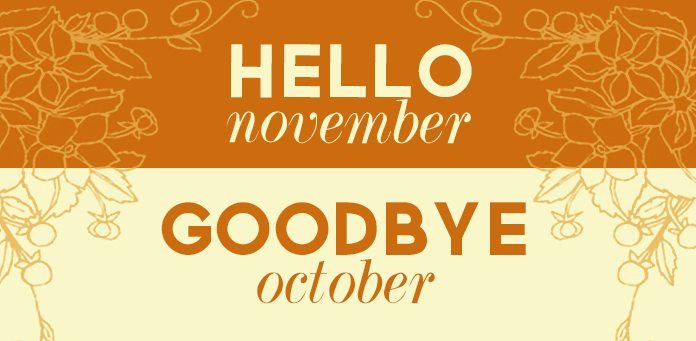 November Excitements
Save-the-date releases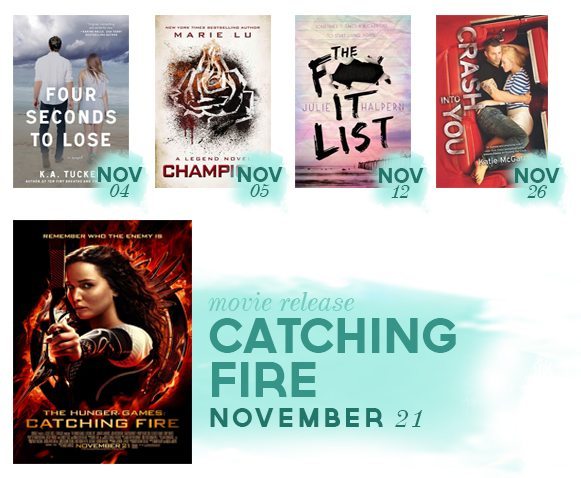 CATCHING FIRE ASDAJKJFIDJFINADKA!!! I'm so excited i'm so excited i'm so excited *jumps up and down* As for the book releases, these are the ones I'm watching out for. I actually haven't read the books that precede Four Seconds To Lose and Champion yet, but since the latter are going to be out this month, I guess I should get started. The F- It List and Crash Into You are my favorite book releases for November! Those two were fabulous reads- I'm going to post my reviews soon!
On the blog
I have several blog tours lined up! Also, I'll be posting reviews for the books I've read recently and not-so-recently. I'll be continuing my Little Talks posts although I'm not assigning a definite schedule for these. I'm also bringing back my List Of Awesome posts, which I sadly failed to do last month. You'll be seeing less book haul posts too, as I'm going to be a little more serious with my book buying and galley requesting ban. There's a possibility that my blogging this month will be more sporadic than it already is but I'll try my best to come up with fabulous posts!
October Recollections
Events and happenings
A list of random things that occurred within the month 

1. HOUSE OF HADES ASDKJFKIDIJ!!! Also Allegiant and Just One Year, but I didn't read them yet because I'm SCARED
2. Got a new shelf + a new computer!
3. I started doing discussions on the blog ACHIEVEMENT UNLOCKED
4. First semester finals = cries
5. Semestral break *confetti pls*
6. My face was on the newspaper OMFG
7. Halloween vibes + long weekend
8. Attended friends' debuts, which became more of a high school reunion really
9. Lazy days mostly spent watching animes and reading mangas
Books read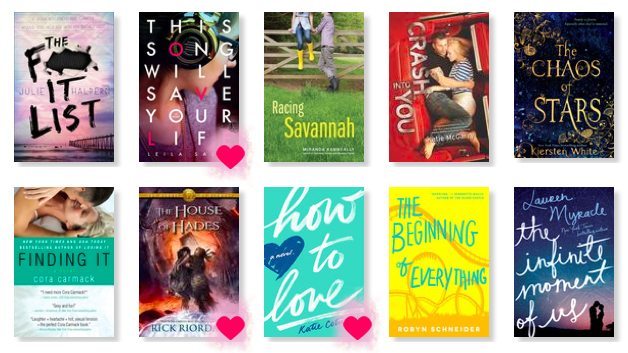 Total books read for October 2013: 10
2013 Reading Challenge progress update: 97/100
Book reviews
The Rule Of Thirds by Chantel Guertin
The Infinite Moment Of Us by Lauren Myracle
The Beginning Of Everything by Robyn Schneider
How To Love by Katie Cotugno
The Chaos Of Stars by Kiersten White
Finding It by Cora Carmack
Other posts
I fangirled because House of Hades was released! (x)
I interviewed Piper Shelly, author of Play With Me. (x)
I gave discussions a go. (x)
I reveal the reasons why I get anxious about unfollowers. (x)
I question the reliability of positive reviewers. (x)
Blog lovin'
Book Nerd Reviews – A perfect place for book nerds indeed! Mel and Kristy review lovely books and feature tattoos and nail arts inspired by fiction. They also do Blogging 101 Tips, which serves as a great resource of knowledge for book bloggers!
Sipping Tea Between Books – Sandra's blog is cool like her 'nuff said !!!!!!
The Paper Sea – I love reading Nikki's posts! Her reviews are absolutely insightful and her discussions are awesome!
On Replay
God knows how many times I've sung my heart out to these songs. I discovered Home through one of Rachel's Listen Up posts and I was just so in love- with the lyrics, with Gabrielle Aplin's voice EVERYTHING! I heard All Of Me on the radio first, but when I saw the beautiful music video.. I may have teared up. The song is amazing and it's so sweet! I'm putting it on my list of possible songs for my future wedding teeeheeee. I also may have teared up when I heard Between The Bars, which was played in the movie, Stuck In Love. I'm a crybaby, sue me. Say You Like Me has a rather upbeat tune, compared to the other songs here, but I love the meaning and the story it tells!
Lovely words
"Sometimes people think they know you. They know a few facts about you, and they piece you together in a way that makes sense to them. And if you don't know yourself very well, you might even believe that they are right. But the truth is, that isn't you. That isn't you at all."
– Elise Dembowski, This Song Will Save Your Life