I can't believe we're already at the last month of the year. Time flies so freaking fast! Today is the 12th of December which means I've been blogging for six months already. Six whole months. Anyway, today, I'm going to look back on all the amazing Young Adult books I've read the past months I've been blogging. Some I've reviewed and raved about on the blog, some I have yet to write about. Ultimately, all of these were stunning reads: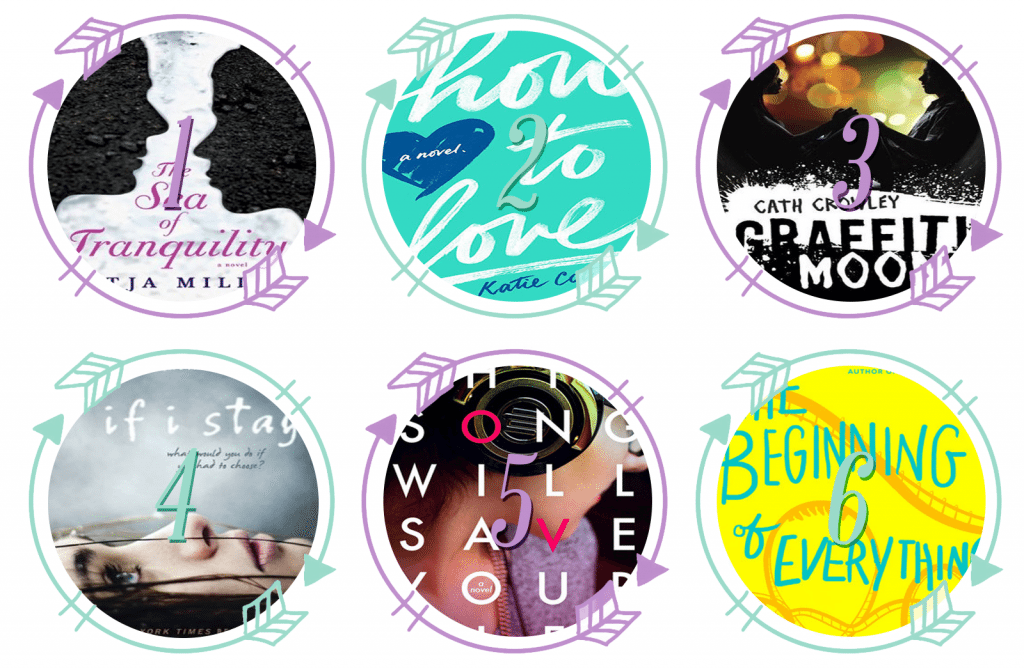 1. The Sea Of Tranquility by Katja Millay (Review)
2. How To Love by Katie Cotugno (Review + Story Soundtrack)
3. Graffiti Moon by Cath Crowley (Review)
4. If I Stay by Gayle Forman
5. This Song Will Save Your Life by Leila Sales
6. The Beginning Of Everything by Robyn Schneider (Review)
And because I REALLY loved these books and want to share them with everyone, I have an international giveaway for you guys!


A short thank you: Thank you to all my readers and fellow bloggers for supporting Stay Bookish! It's only been six months and while that's a small feat for some, I consider it a pretty great success! I cannot express how grateful I am to you guys for inspiring me to embrace my bookish-ness! Thank you! *blows kisses to fans*
Now tell me- have you read any of the books on this list? What did you think of them? If you haven't read any/most of them, which of these books are you planning to read?