Hello, March
Save-the-date releases
On the blog
March is finals month (student life ugh) so things on the blog might slow down a bit, although I really hope I can keep it up. I'll try posting Story Soundtracks and Novel Portraits weekly and I'll definitely post reviews as much as I can. I'm not joining any events this month, sadly.
Goodbye, February
Events and happenings
A list of random things that occurred within the month  
Valentine's Day – I spent the day and the following weekend with my best friends. We had a slumber party, we went swimming, stuffed ourselves with food and had a great time. It was the best Vday I've ever had so far!
Book Blogger Love-a-thon – This event was crazy fun! I loved how everyone was so enthusiastic and so sweet! I loved doing the the mash-up challenge and I was so happy everyone found my post to be interesting! It was so great meeting new bloggers too.
School Fair – During the second week of Feb, our school celebrated its foundation so there was a school fair. There were lots of events but mostly, I was glad for the lack of classes that week haha! One of the events then that I did attend then was a Gatbsy themed party which was cool!
Fun Run – In line with the foundation week, there was a fun run event at school! It's been a long time since I last ran and I was extremely out-of-shape but I did enjoy just running.
Books read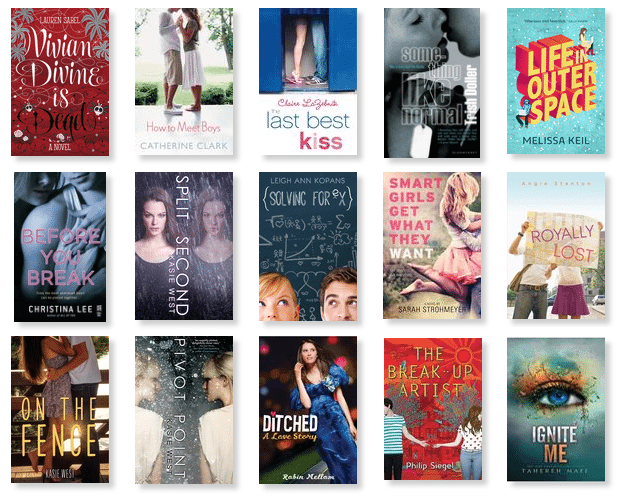 Total books read for February 2014: 15 books
Reading Challenge progress update: 28/150
Book reviews
Just One Year // Ignite Me // Pivot Point // Ditched // Before You Break // Elevated //
Split Second // Solving For Ex
Other posts
Story Soundtrack: Faking Normal
List: Book Valentines
Book Haul: #15 (Feb 2014 Acquisitions)
Book Blogger Love-a-thon Posts: Interview Questionnaire // Book Spine Poetry // Mash-up
Novel Portraits: About The New Feature + Current Read // iPhoneography Roundup #1
Guest Post: Adi Alsaid on Road Trips and Let's Get Lost
Cover Reveals: Five Ways To Fall // Top Ten Clues You're Clueless
Discussions: When No One Understands Your Love For Books // All About Book Clubs
On Replay
Lovely words
Though we'll know forward and we've known backward, we will never know the present. This moment and the next one and even the one that would've been right now are gone, already passed, and all we're left with are these tired bodies, the only proof that we've lived through time and survived it.
– Juliette, Ignite Me

Did you enjoy reading this post?
Subscribe now to receive fabulous freebies and get the latest bookish reviews and features straight into your inbox.